Tiny worm burrows may reveal when first complex animals evolved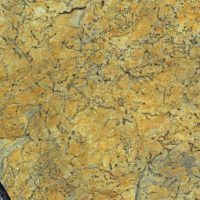 New Scientist
Image: Luke Parry/Russell Garwood
A set of tiny burrows could resolve a big puzzle: how complex animals evolved and spread around the world without revealing their presence.
The Cambrian explosion, roughly 541 million years ago, marks when recognisable animals burst onto the scene and began leaving obvious fossil evidence of their presence.
But there's a problem: molecular evidence suggests that the first simple animals, including sponges, evolved at least 635 million years ago. "Bilaterians" – complex animals with a head and a left and right side to their bodies – seem to have evolved later, but still tens of millions of years before the Cambrian explosion.
There is some older fossil evidence suggesting the presence of simple animals, but the bilaterians have left mere shadows of their earliest history – even though they were rising to global dominance.
The burrows that Luke Parry at the Royal Ontario Museum in Toronto, Canada, and his colleagues have found might help explain how they remained hidden. Read more on newscientist.com…