Watery time capsule hints at how life got started on early Earth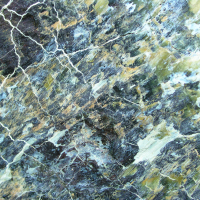 New Scientist
Image:  brewbooks
It has all the ingredients of a primordial soup. What's more, the chemicals of life – discovered in a pocket of water that last saw the light of day 1.5 billion years ago – appear to have formed without any influence from biological processes.
That means the idea that life got started as a result of chemical reactions around deep-sea vents looks more likely.
Barbara Sherwood Lollar at the University of Toronto in Ontario, Canada, and her team discovered the water a few years ago oozing from rocky fractures 2 kilometres below the surface at the Kidd mine near Timmins in Ontario. The water, which is about 1.5 billion years old, appears to show no signs of life – an extremely rare find .
The rocks are the ancient remains of hydrothermal vents formed at the bottom of Earth's early oceans, and that means the water they contain could reveal important details about the chemistry that might have occurred at such vents before life began exerting its influence. Read more on newscientist.com…